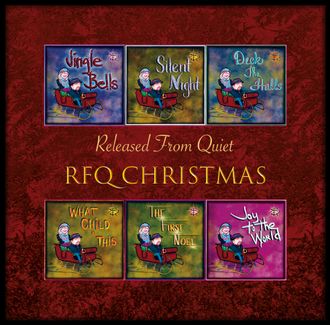 ---

Businesses are fully opening up and we are booking our summer/fall music tour.  Check back as our calendar will be filling up!  Can't wait to see you all again :)
We now are finishing up our new single "Window Pane" and should be released this fall! Subscribe to our newsletter below.. we'll let you know when it's ready for your ears!
If you're so moved to support a couple independent music makers - you can purchase our music directly from us here, add us to your streaming playlist, subscribe to our YouTube channel, tell your friends about us, or leave a tip through..
Venmo - @RFQmusic 
Paypal - paypal.me/RFQmusic
---
Virtual Tip Jar
2020 has been a tough one for independent musicians and the FANS of live music! We thought we'd leave the tip jar open - Makes us feel like we're still connected... Click below to use our secure Tip Jar - or Venmo@RFQmusic or PayPal.me/RFQmusic
Enter the amount you wish to donate
"We had
'Released From Quiet'
at The Vogue...a Liquid Lounge for the first time and was completely in awe. Customer after customer used the word "mesmerized" to describe their take on this duo and their music. It is a very unique sound that stands out from the pack and cannot wait for their return visit."

… Mike Cooney, Owner, The Vogue - a Liquid Lounge, Chelan, Wa
"Chris Kendziorski takes you on a magical ride to ethereal sound auras. His voice the vehicle, his lyrics the spirit and his presence the navigating force. Always a treat to have Chris playing live at our venue!"
… Cristie Coffing
, co-owner, The Black Dog, Snoqualmie, WA
We appreciate your support of independent music makers
Enjoy certain songs? Download it now and have it on your device to play anytime!